Overview of 304L Stainless Steel
304L stainless steel is 300 series austenitic stainless steel that is one of the most widely used metal materials due to its corrosion resistance and nice fabrication.
Both 304 and 304L stainless steel can be used for many similar applications and the differences are minor, but they really do exist.
304L stainless steel has lower carbon contents than 304 stainless steel.
Futures of 304L Stainless Steel
The following are some of the features that make 304L stainless steel a popular choice for many different industries:
Low Carbon Content – The low carbon content in 304L Stainless Steel makes it easy to weld or form by bending or rolling during fabrication.
High Corrosion Resistance – The high corrosion resistance property makes this alloy ideal for use in marine environments, wastewater treatment plants and other locations where exposure to harsh chemicals can occur.
High Strength – 304L Stainless Steel has a tensile strength rating between 60 ksi (414 MPa) and 70 ksi (483 MPa). This high strength allows it to withstand high stresses without deforming or yielding easily.
304L Stainless Steel Applications
Food processing equipment
Kitchen appliances
Architectural trim and molding
Automotive and aerospace structural use
Construction material in large buildings
Chemical containers, including for transport
Heat exchangers
Components and other fasteners in the marine environment
Dyeing industry
Woven or welded screens for mining, quarrying & water filtration
304L Stainless Steel Tags
Grade 304L
Type 304L
Inox 304L
AISI 304L
SUS 304L
1.4307
S30403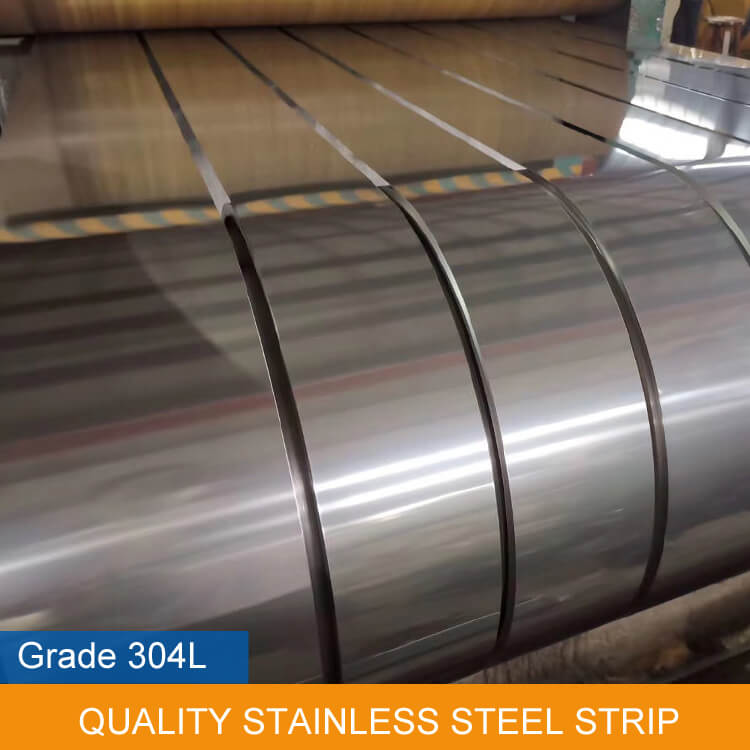 304L Stainless Steel Strip
304L Stainless Steel Coil
Standards Comparison Table
Chemical Compositions
Mechanical Properties
Standards Comparison Table
304L Stainless Steel Standards Comparison Table
STS
USA
UNS
CHINA
EURONORM
RUSSIA
SWEDISH
JAPANESE
GRADE
AISI/ASTM
NO
GB
NO
NAME
GOST
SS
JIS
304L
304L
S30403
022Cr19Ni10
1.4307
X 3 CrNi 18 10
03KH18N11
2352
SUS 304L
Chemical Compositions
Mechanical Properties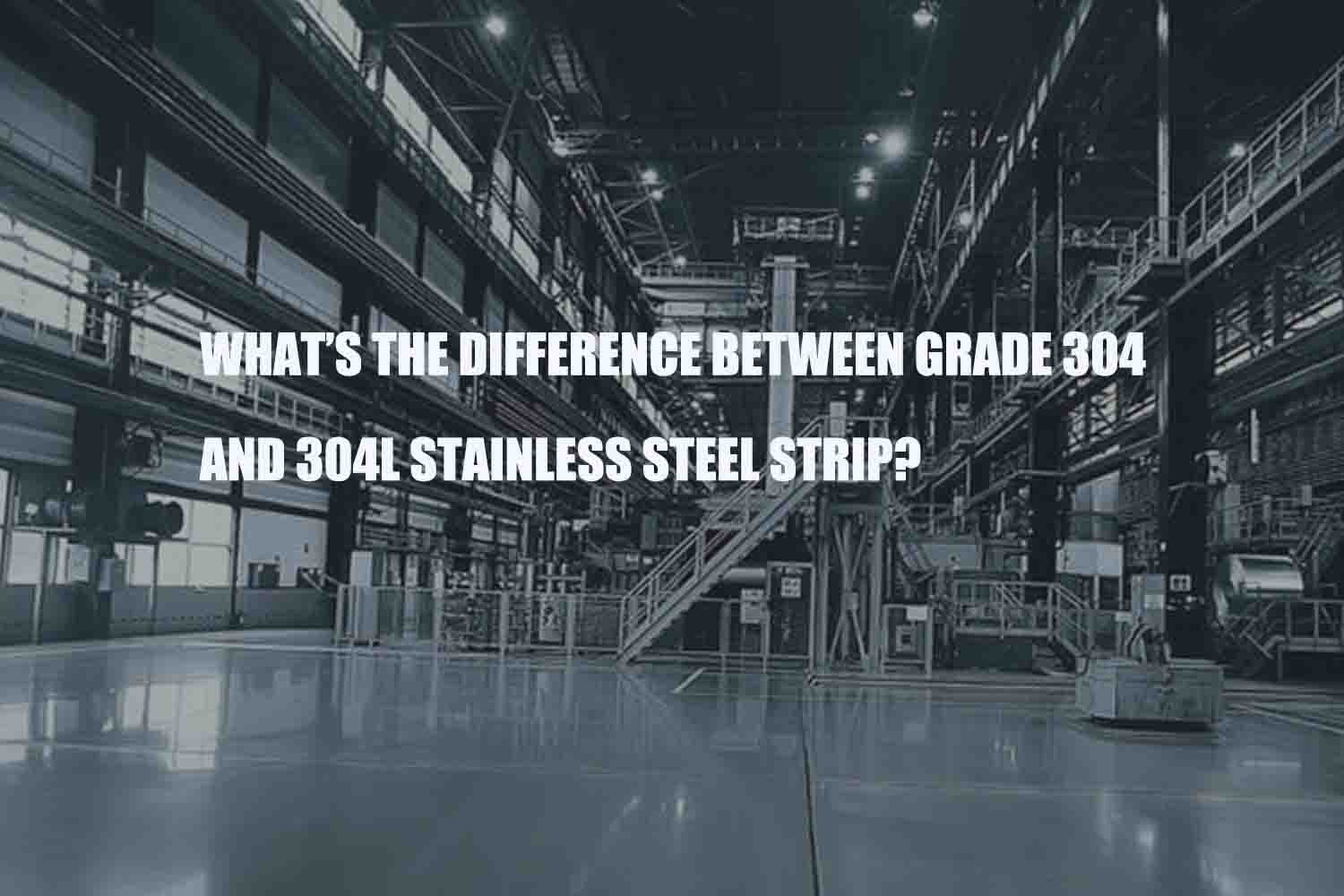 304 and 304L stainless steel strips are common materials and widely used in many industries. Do you want to know what is the difference between two stainless steel strips?
Looking For Solutions In 304L Stainless Steel Material