Grade 926 Super Austenitic Stainless Steel
Overview of Grade 926 Super Austenitic Stainless Steel
Grade 926 super austenitic stainless steel, also called UNS N08926 stainless steel.
N08926 is the UNS standard grade for this material.
Alloy 926 stainless steel is the common industry name, it is the AISI standard grade.
UNS N08926 stainless steel strip has very high resistance to pitting and crevice corrosion in media and acidic environments containing sulfur and hydrogen, can effectively resist chloride ion stress corrosion, and also has good corrosion resistance in oxidizing and reducing media, good stability, mechanical properties slightly better than 904L stainless steel.
It can be used in such temperature from -196 degree to 400 degree.
The chromium content in Alloy 926 (1.4529, N08926) super austenitic stainless steel is usually from 19.0 to 21.0%, and the nickel content is from 24.0 to 26.0%.
This feature can be protected under high temperature conditions and is more resistant to high temperature than traditional chromium nickel stainless steel such as 304 stainless steel.
Futures of Grade 926 Super Austenitic Stainless Steel
Very good resistance against chloride-induced stress corrosion
Increased resistance against stress corrosion in comparison to other austenitic stainless steels
Excellent general corrosion resistance when in contact with oxidizing and reducing media
Grade 926 Super Austenitic Stainless Steel Applications
Flue gas desulfurization device, heat exchanger industry
Sulfuric acid conveyor
Condenser, sea water filtration system
Hydraulic and pipe systems in offshore industry
Pulp processing system
Evaporative condenser
Cooling water pipe system
Sea water desalination device
Organics production equipment
Grade 926 Super Austenitic Stainless Steel Tags
Grade 926
Type 926
Inox 926
AISI 926
Alloy 926
1.4529
UNS N08926
UNS N08926 Stainless Steel Strip
Standards Comparison Table
926 Stainless Steel Standards Comparison Table
STS
USA
UNS
CHINA
EURONORM
RUSSIA
SWEDISH
JAPANESE
GRADE
AISI/ASTM
NO
GB
NO
NAME
GOST
SS
JIS
926
926
N08926
–
1.4529
X1NiCrMoCuN25-20-7
–
–
–
Chemical Compositions
Mechanical Properties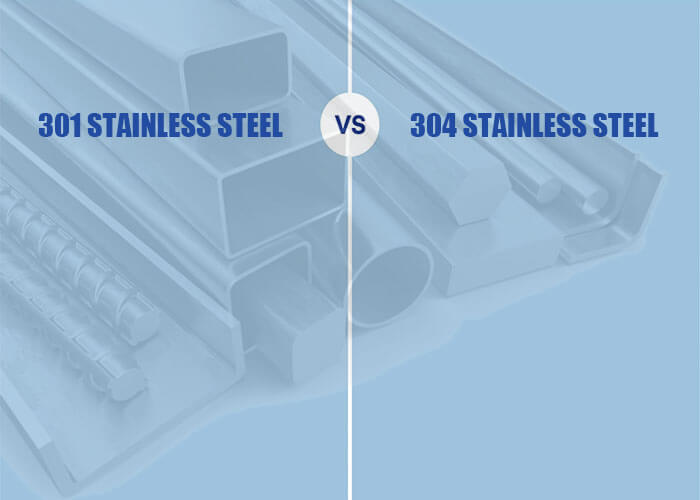 When purchasing for stainless steel materials, you will likely come across a large selection of 301 stainless steel and 304 stainless steel. These are two of the most popular stainless steels types available to us today. But what's the difference?
Looking For Solutions In 926 Stainless Steel Material