Monel 400 vs. Monel K-500 strip: We mentioned the use of monel in marine environments before, like in high quality welded alloy pipes.
But what exactly is monel? How is it different from normal stainless steel strips? Is it good for Heat treating parts making?
Well, HZW is here to answer these questions and more!
Let's get started.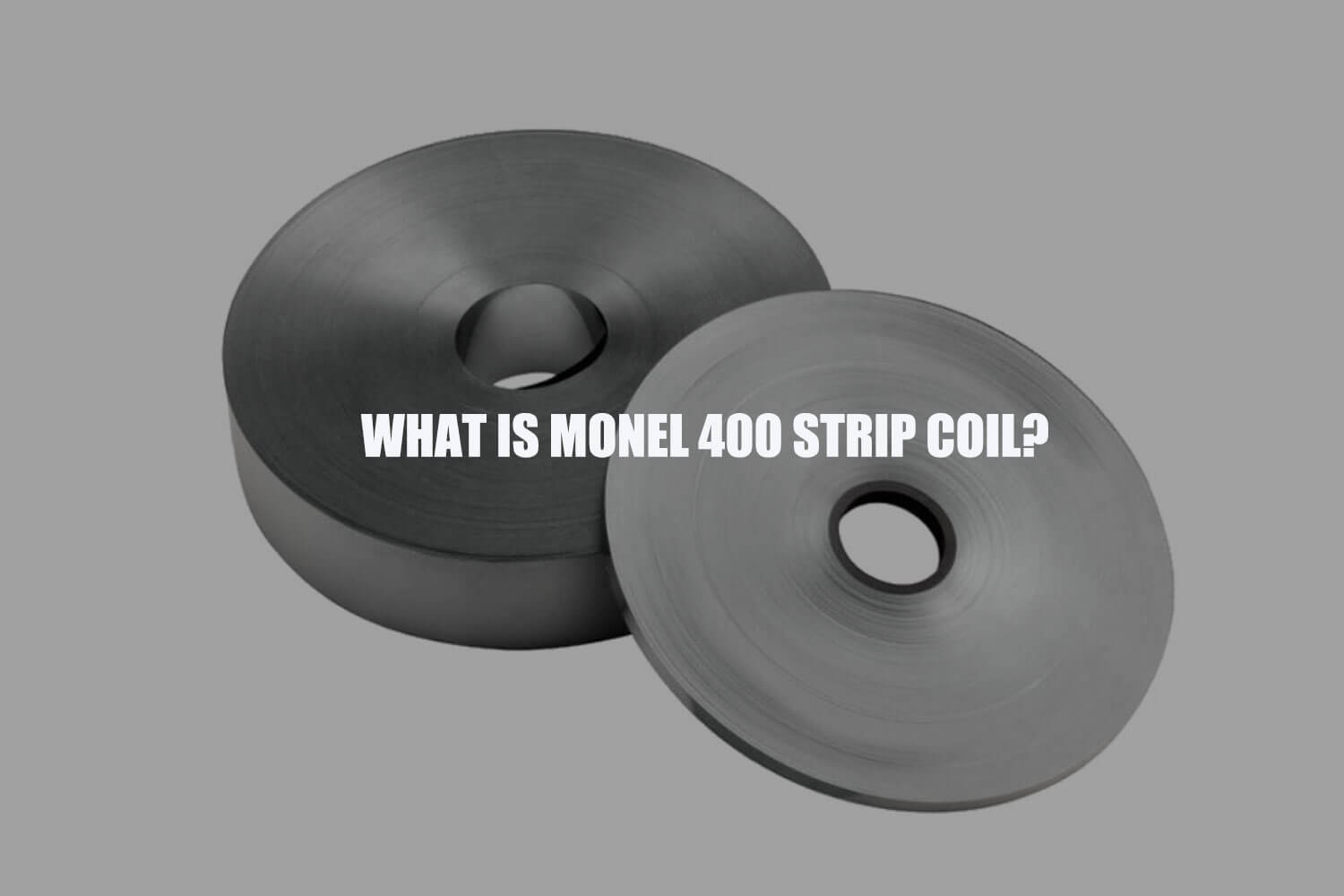 The alloy Monel 400 strip, also called UNS N04400 strip.
The nickel alloy 400 strip is a versatile alloy strip that has superb corrosion resistance to a wide variety of corrosive environments.
The alloy is resistant to chloride ion stress-corrosion cracking, to corrosive attack by alkaline solutions and organic and inorganic compounds containing chlorides.
Alloy 400 strip is also resistant to oxidation up to 1200°F but is not recommended for service above 800°F due to loss of ductility resulting from precipitation hardening.
Other typical uses for nickel alloy 400 strip include: salt water pumps, valves and strainers, heat exchangers, and many more.
What is Monel K-500 Strip?
Monel K-500 strip is a nickel alloy strip material that consists of copper, aluminum, and titanium.
It has the same high strength as the nickel alloy 400 strip and has excellent resistance to corrosion. When it comes to cryogenic temperatures, it has better ductility than other precipitation-hardened nickel alloys.
Nickel alloy K500 strip is used in high vibration applications such as aircraft controls and systems.
Nickel alloy K500 strip is available in several different thicknesses depending on customer applications. It also comes in a wide range of widths and lengths depending on where it will be used. One can buy it from various distributors around the world. It can be hard to make so only a few companies manufacture it for sale online or offline.
Differences Between Monel 400 Strip and Monel K-500 Strip
Grade

%

Ni

Cu

Fe

C

Mn

Si

S

Monel 400/UNS N04400

Min

Bal

28

Max

34

2.5

0.3

2

0.5

0.024
Monel K-500 Strip Chemical Composition (%)
Ni
Cu
Al
Ti
C
Mn
Fe
S
Si
63.0-70.0
Remainder
2.30-3.15
0.35-0.85
0.25 max
1.5 max
2.0 max
0.01 max
0.50 max
Monel 400 Strip Mechanical Properties
Grade

TS

YS

EL

Rm N/mm2

RP0.2 N/mm2

A5 %

Monel 400/UNS N04400

480

170

35
Monel K-500 Strip Mechanical Properties
The mechanical properties of Monel K-500 alloy strips are displayed in the following table
Product Form
Condition
Tensile (ksi)
.2% Yield (ksi)
Elongation %
Hardness
Coil/Strip
Cold-Rolled / Annealed
90-105
40-65
45-25
85 HRB Max
What Is Monel 400 Strip Used For?
Caustic handling equipment
Condensers and heat exchangers
High pressure steam lines
Corrosion resistant valves, pumps and fittings
Heat treating equipment
What Is Monel K-500 Strip Used For?
The following is to understand the application of Monel K-500 strip.
Mechanical structural parts;
Aircraft engines and gas turbine blades;
Boiler heat exchanger equipment in power station construction;
Offshore oil production platforms;
Key parts such as distillation columns and heat exchangers in petrochemical industry.
Monel 400: BS 3076 NA13, Werkstoff No. 2.4360, ASTM A164, UNS N04400, N04405, QQ – N – 281, Alloy 400
Monel K-500: UNS N05500, Werkstoff No. 2.4375, ASTM B865, AMS 4676, Alloy K-500
Monel® is a trademark of Special Metals Corporation.