Stainless Steel Banding Strap And Buckle
What The Types Of Stainless Steel Banding Strap And Buckle
201 Stainless Steel Banding Strap
304 Stainless Steel Banding Strap
316L Stainless Steel Banding Strap
430 Stainless Steel Banding Strap
Stainless Steel Wing Seal Buckle
Stainless Steel Ear-Lokt Banding Buckle
Stainless Steel Screw Buckle
What Is Stainless Steel Banding Strap And Buckle
Stainless steel banding strap in a polishing shiny finish, offers good resistance to oxidation and many moderate corrosive agents. It was widely used in pipes, tubes, cables, hydraulic hose, road signs, traffic lights, etc.
Stainless steel buckle is designed for light duty purpose, to be used together with bare stainless steel banding strap. Buckle is manufactured from prime quality 201 or 304 stainless steel strip. The stainless steel screw buckle is used with stainless steel band strap to create reusable ties of different length.
There are many grades of stainless steel for banding strap and buckle production, such as 304 stainless steel strip, 316L stainless steel strip, 201 stainless steel strip.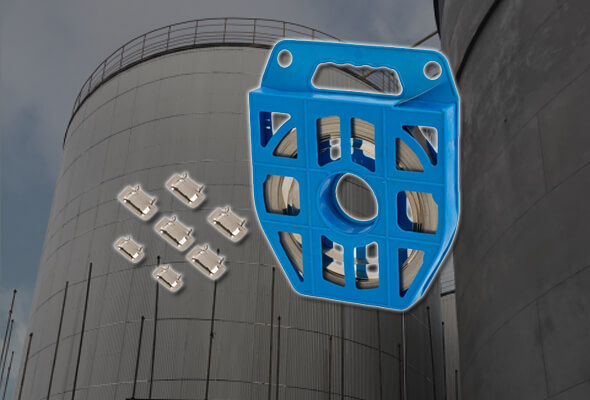 Our company devoted to providing innovative service and complete solutions to the production of stainless steel banding straps and buckles worldwide.
Product Name: Stainless Steel Strip

Grade Of Material: 201
Standard: ASTM A240
Surface Finish: Polishing Bright Finish
Specification: 0.70mm*19mm*C
Order Quantity: 21869Kg
Year: 2017
Delivery Country: India
Application: Stainless Steel Banding Strap
Call us any time or email us for more benefits to support your projects.