Your Premier Titanium Strips Manufacturer in China
Titanium strips are one of the metal strips materials.
It is a transition metal with good corrosion resistance, which can be used in high temperature and has strong oxidation resistance.
The titanium strips are made by hot rolling process and annealing process. Hot rolling technology makes the material thinner and thinner, so that the thickness can be up to 0.025mm ~ 3mm. The material has bright surface and good performance. The strip has stable performance and good plasticity.
According to the different uses of titanium strips, the market demand is also different.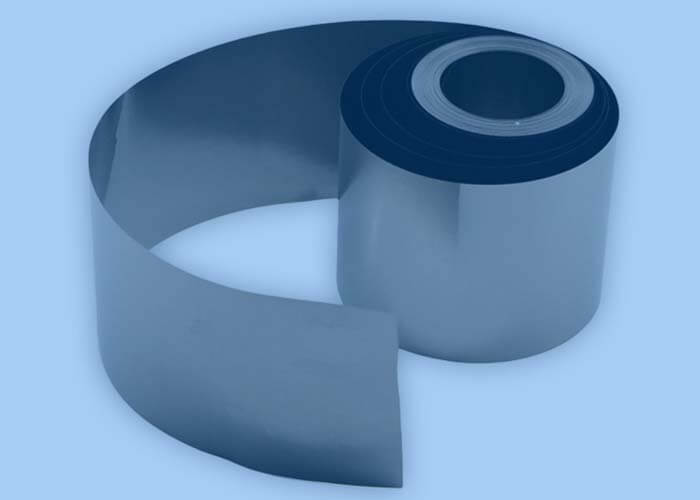 Titanium Strips Specifications
Product Name
Titanium strips
Titanium Type
Commercially pure(CP) / Titanium alloy
Grades
Gr.1, Gr.2, Gr.3, Gr.4, Gr.5, Gr.7, Gr.9, Gr.11, Gr.12
Standards
ASTM B265 / ASME SB265/ AMS 4911 /ASTM F67 / ASTM F136/ISO 5832-2 / ISO 5832-3
Thickness
0.025mm-3.0mm
Width
5mm-1200mm
Edge
Slit/Round
Quantity Tolerance
±10%
Paper Core Internal
Diameter
Ø 150mm,Ø300mm, Ø400mm, Ø500mm paper core, special internal diameter core and without paper core on
special request
Surface Treatment
Acid surface or polishing, sand blasted surface
Applications
Tray liners and baskets for chemical processing, Heat exchangers, Medical equipment, Fabrication, etc
Packaging
Wooden pallet/Wooden case
Payment Terms
30% TT deposit and 70% balance before shipment, 100% LC at sight
Delivery Time
7-10 working days
MOQ
500 Kgs
Shipping Port
Shanghai/Ningbo port
Sample
The sample of titanium strip is available
Remark
Titanium strip can be customized
Titanium Strips Chemical Compositions
Titanium Strips Chemical Compositions
Grade
N(≤)
C(≤)
H(≤)
Fe(≤)
O(≤)
Al(≤)
V(≤)
Pd(≤)
Mo(≤)
Ni(≤)
Ti
GR1
0.03
0.08
0.015
0.2
0.18
/
/
/
/
/
bal
GR2
0.03
0.08
0.015
0.3
0.25
/
/
/
/
/
bal
GR3
0.05
0.08
0.015
0.3
0.35
/
/
/
/
/
bal
GR4
0.05
0.08
0.015
0.2
0.4
/
/
/
/
/
bal
GR5
0.05
0.08
0.015
0.4
0.2
5.5~6.75
3.5~4.5
/
/
/
bal
GR7
0.03
0.08
0.015
0.3
0.25
/
/
0.12~0.25
/
/
bal
GR9
0.03
0.08
0.015
0.25
0.15
2.5~3.5
2.0~3.0
/
/
/
bal
GR12
0.03
0.08
0.015
0.3
0.25
/
/
/
0.2~0.4
0.6~0.9
bal
GR23
0.05
0.08
0.012
0.25
0.13
5.5~6.5
3.5~4.5
bal
Titanium Strips Mechanical Properties
Titanium Strips Mechanical Properties
Grade
Tensil strength(≥)
Yeild strength(≥)
Elongation(≥)%
ksi
Mpa
ksi
Mpa
GR1
35
240
20
138
24
GR2
50
345
40
275
20
GR3
65
450
55
380
18
GR4
80
550
70
483
15
GR5
130
895
120
828
10
GR7
50
345
40
275
20
GR9
90
620
70
483
15
GR12
70
483
20
345
18
GR23
120
828
110
760
10
ASTM B265 Gr1 Titanium Strips For Industrial Usage
Customized Gr2 Titanium Strips
We are the leading manufacturer and supplier of titanium strips. These are manufactured using quality raw material that is sourced from trustworthy vendors.
These titanium strips grades 1, 2, 3, 4, 5, 7, 9, 11 and 12 as per ASTM B265 standard.
Titanium Strip Grade 1 is a commercially pure form of titanium and is generally unalloyed. It also has excellent corrosion resistance and good formability.
The mechanical properties of these grades increase with the purity of titanium; commercially pure grades such as Grade 1 can be cold formed but have low strength and stiffness.
The welding techniques used in Grade 1 are more difficult than those used in many other alloys.
Titanium Strip Grades 2 through 5 have higher strengths resulting from additions of aluminum or vanadium which also slightly increase the density of these alloys.
Titanium Strips: The Ultimate Guide
Titanium strips are a common form of titanium for industrial uses. They are thin, flat and come in a range of widths and thicknesses.
But before we dig deeper into the characteristics and applications of titanium strips, let's take a look at what they are and where they came from.
What are titanium strips?
Titanium strip is a kind of metal with high strength and low density, high corrosion resistance and heat resistance.
Excellent biocompatibility and non-toxic, with the development of biomedical materials, titanium is widely used in medical implants.
Titanium has good thermal conductivity and low thermal expansion coefficient, making it an ideal material for aerospace applications.
The main application areas of titanium strips are: chemical industry, aerospace, automotive, petroleum drilling equipment, military industry, medical treatment and other industrial fields.
What are the applications that titanium strips can be used?
The titanium strip can also be used as an industrial pure titanium plate, which is mainly used in chemical equipment.
Titanium is a representative metal of new materials in the 20th century. It has a density of 4.51g/cm3 and a specific strength of 486MPa (room temperature), which ranks first among all metals.
Its elastic modulus is 10-20% lower than general steel, so it is easy to process and form; its thermal conductivity is 1/5 of copper, but 1/8 of stainless steel, heat transfer is slower and the surface heat accumulation effect is better.
What are the applications that titanium strips can be used?
Electric light source parts
Metallurgical industry
Aerospace industry
Chemical industry
Medical industry
What are the advantages of using titanium strips?
Titanium strips are used in many applications across a variety of industries.
Titanium is a naturally occurring element present in the earth, and it is resistant to corrosion and has an incredibly high strength-to-weight ratio, making it an ideal material for many applications.
Titanium has good elasticity and can be made into complicated shapes that would not be possible using other metals. Its unique physical properties make titanium strips more resistant to fatigue than most other materials available today.
It is not only strong but also lightweight which means that it can be used in applications where weight matters such as aircraft parts or even rocket components.
It's also very resistant to corrosion so there's less need for maintenance than with other materials like aluminum strips and stainless steel strips.
Titanium strips are used in dentistry for a variety of purposes.
Some of the advantages of using titanium are:
Titanium is strong and lightweight
Titanium is reliable and will last long period of time
Titanium is biocompatible and non toxic to gums
Titanium strips are easily molded, allowing it to be fitted to teeth better
What are titanium strips surface finish?
Titanium strips can be polished to a variety of finishes ranging from a mirror finish for architectural applications to a matte surface finish for mill applications.
Polishing is done by mechanical buffing or abrasive blasting, depending on the desired surface finish.
Types of surface finishes of titanium strips are:
Mill Finish: No special treatment given to the surface other than normal cleaning prior to shipment.
Cold Rolled: A non-polished surface produced directly by rolling on rolls at the finishing mill. It usually has residual mill scale and small imperfections that would not be present on a polished product.
Buffed: A mechanically buffed surface with no pickled or descaled oxide layers remaining and no directional effects on material properties; this type of surface is supplied when better than as rolled properties are required without a polished surface finish.
Polished: A mechanically polished surface with no pickled or descaled oxide layers remaining and no directional effects on material properties.
How titanium strips are made?
Titanium strip is made of titanium plate or wide coil, the production process is similar to making plate.
But the strip need to be rerolled (cold-rolled often), so it's a little complicated.
1. Hot Rolling
Hot rolling titanium ingot by hot rolling machine into half-finished products (rectangle shape), which is sent to cold rolling mill for further processing.
2. Cold Rolling
Cold rolling is a kind of cold-rolled process which makes the surface finish and dimensional accuracy better than that of hot rolled strip through pressing and plastic deformation in room temperature state. It's also called cold-rolled strip or cold plate.
3. Annealing
Annealing is a kind of process used to eliminate metal internal stress and improve plasticity, softness and extend metal service life. It can also be used as a preparation for further processing or heat treatment.
4. Cutting
Cut the annealed strip into desired widths by slitting machine which gives finished product: Titanium Strip.
5. Inspection & Packaging
The final stage is inspection. The produced titanium strip must be inspected before shipment.
How to buy titanium strips?
Titanium buyers find and purchase their titanium strips needs through sourcing from manufacturers and distributors.
Buyers can consider many factors when choosing a supplier for their strips requirements.
To buy titanium strips, the buyer should consider:
The supplier's experience in the industry.
The quality of goods manufactured by the supplier.
The financial stability of the supplier.
The supplier's delivery system.
To get a quick quote for titanium strips you need to know:
Quantity (Kgs/Tons)
Size (Thickness x Width x Length)
Material Grade (GR1, GR2, etc)
Edge (Slit/Deburred/Round)
Coil ID (200mm/300mm/400mm/500mm)
Surface Finish (Mill origin, polishing)
Packaging (Wooden case/Wooden pallet)

Talk to an Expert
Discuss Nickel Alloys, Stainless Steels, Aluminum and Copper Strips Foils for Your Project