World's Leading Stainless Steel StripS Industry Corporation
Stainless Steel Strips Solutions
Advanced Manufacturing Excellence With Quality At It's Best!
HZW technology is one of leading stainless steel strips suppliers in China, our expert team supply stainless steel strip solution with 16 years rich experience.
In terms of current and future supply chain demands, our team is committed to providing global users with the best solutions of high quality stainless steel strips.
We have a professional and efficient team that will support quick response for you. Just ask for a quick quote, whether you are already our customer or not, we will be available online 24/7 to support your project.
What Stainless Steel Strips Grades We Have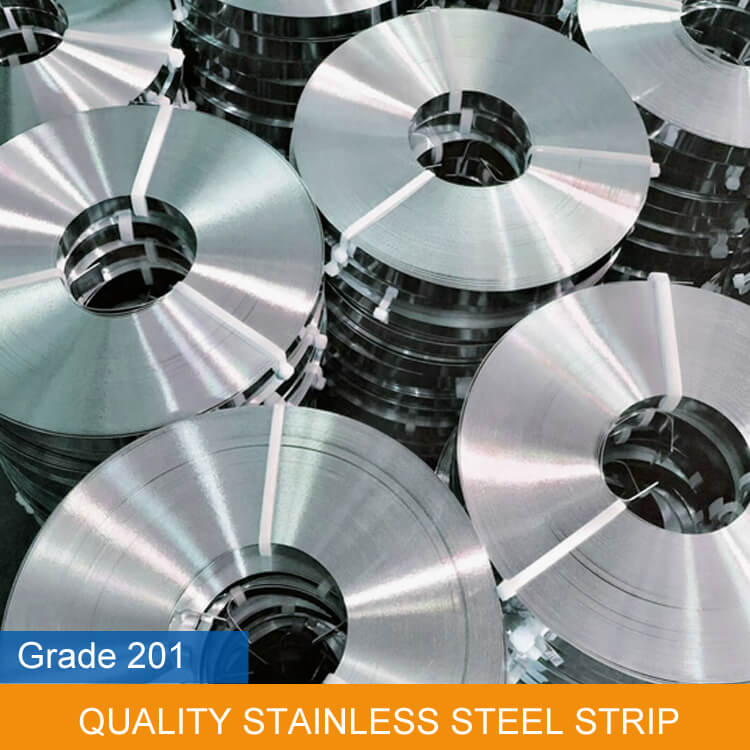 201 Stainless Steel Strip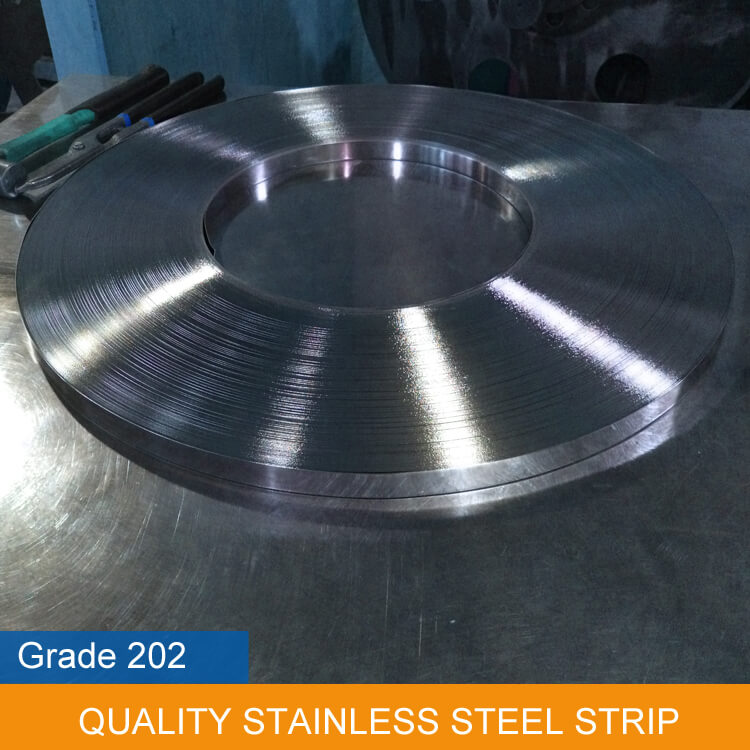 202 Stainless Steel Strip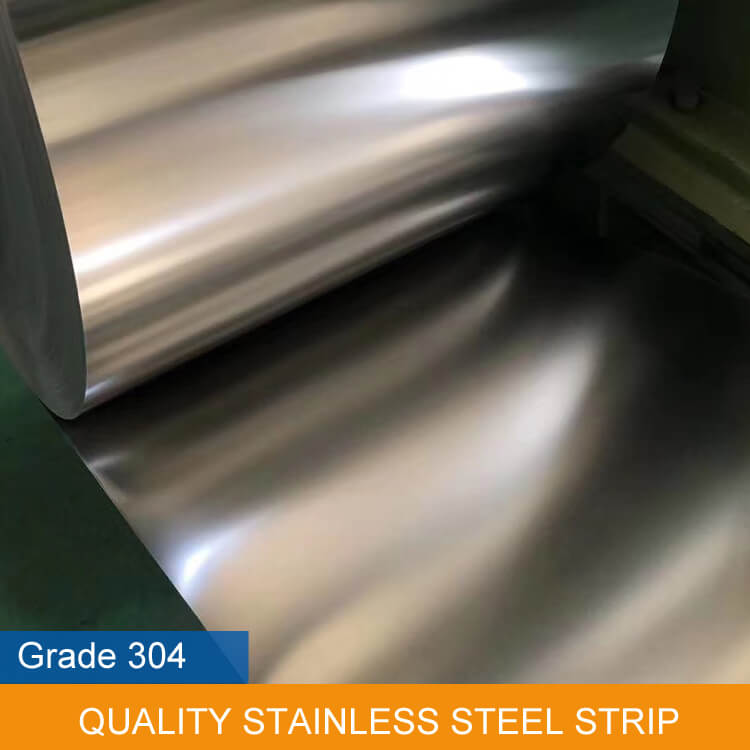 304 Stainless Steel Strip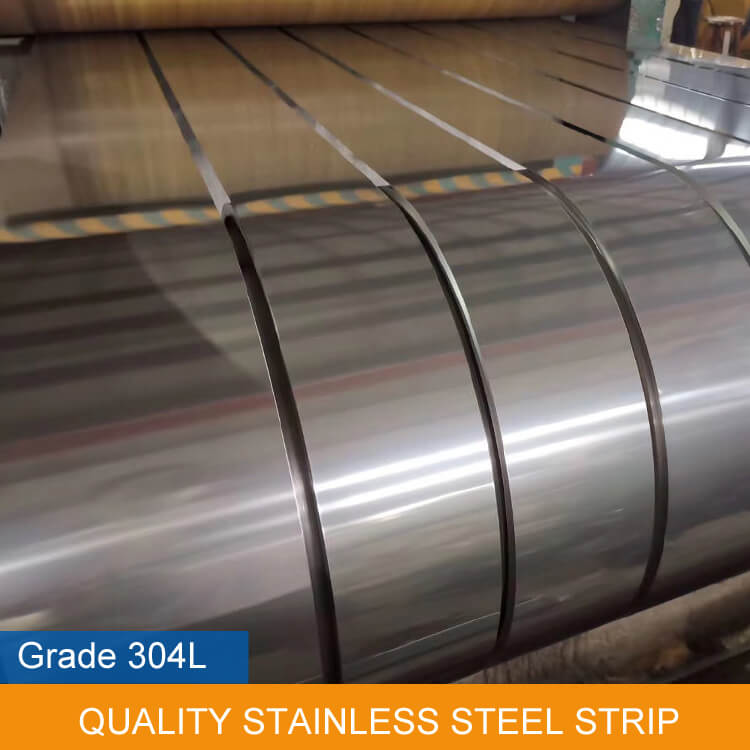 304L Stainless Steel Strip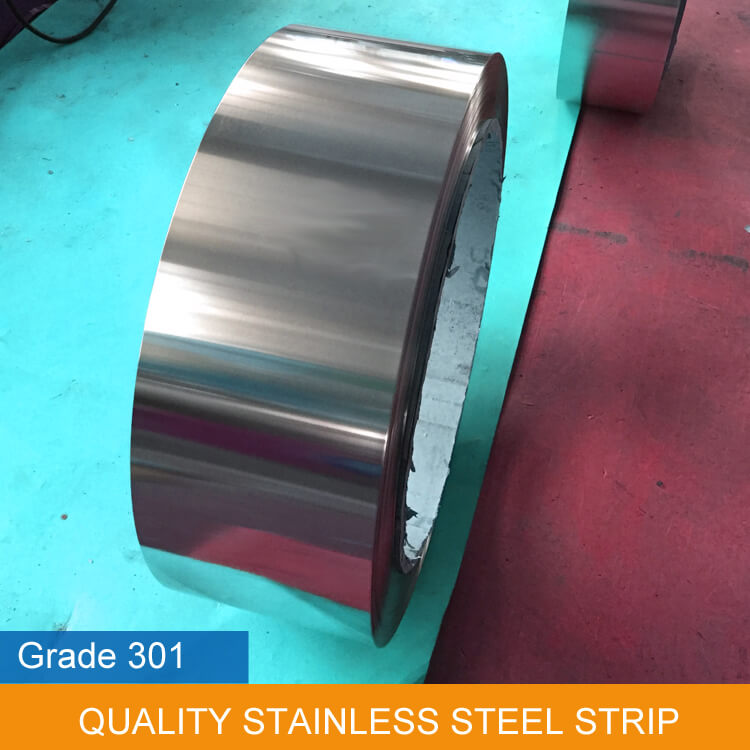 301 Stainless Steel Strip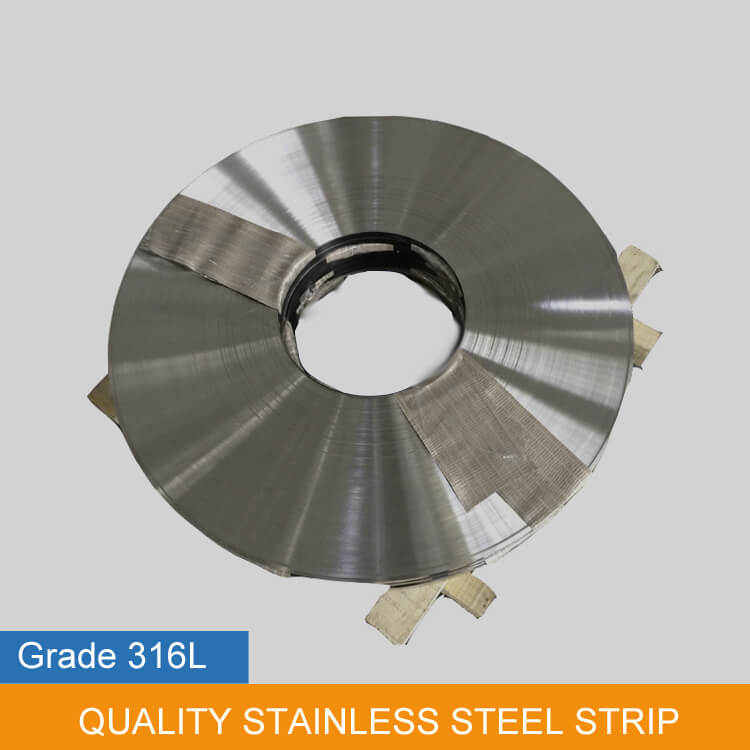 316L Stainless Steel Strip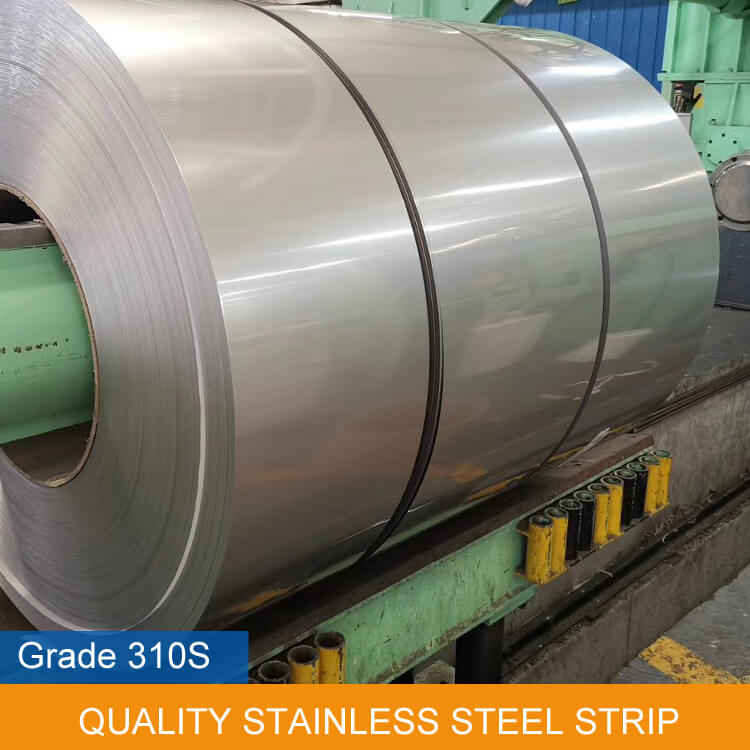 310S Stainless Steel Strip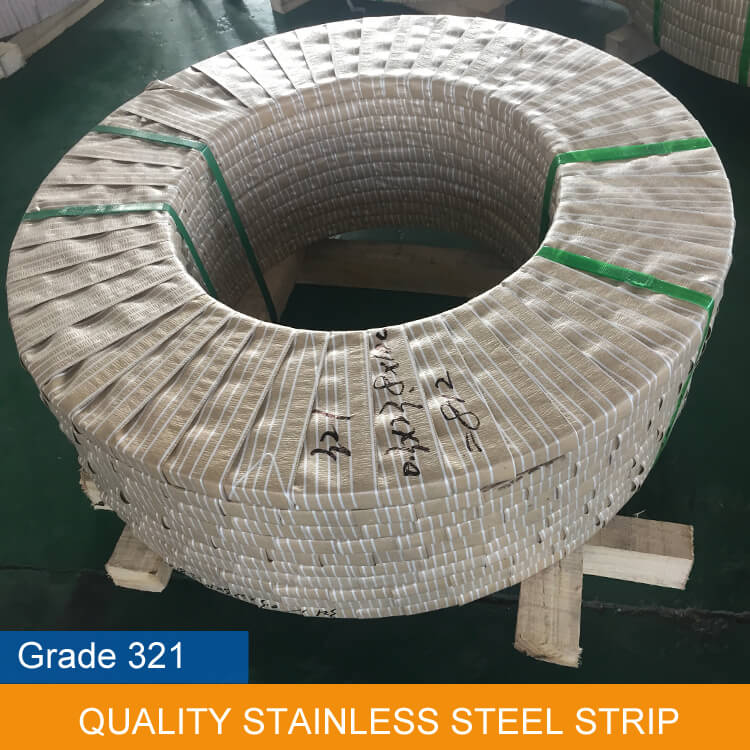 321 Stainless Steel Strip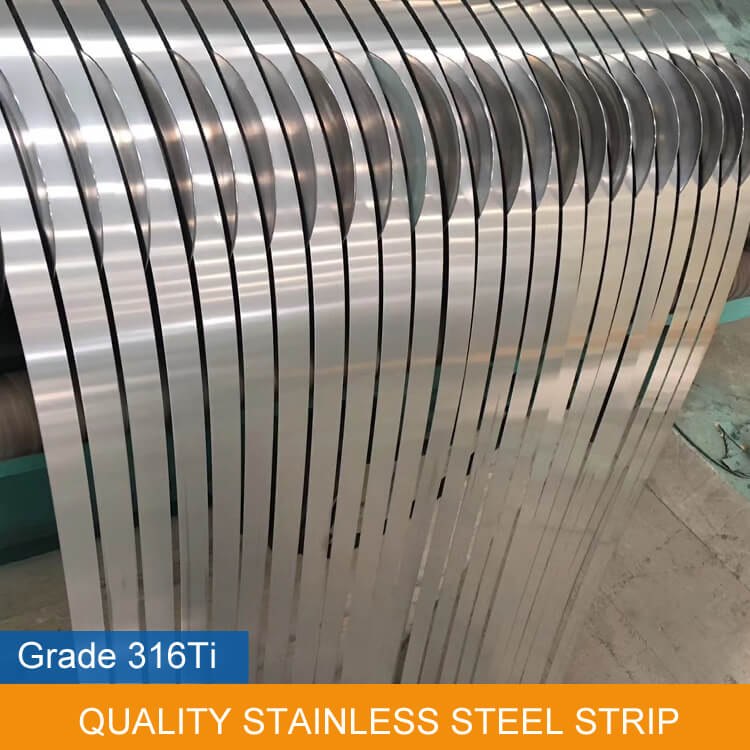 316Ti Stainless Steel Strip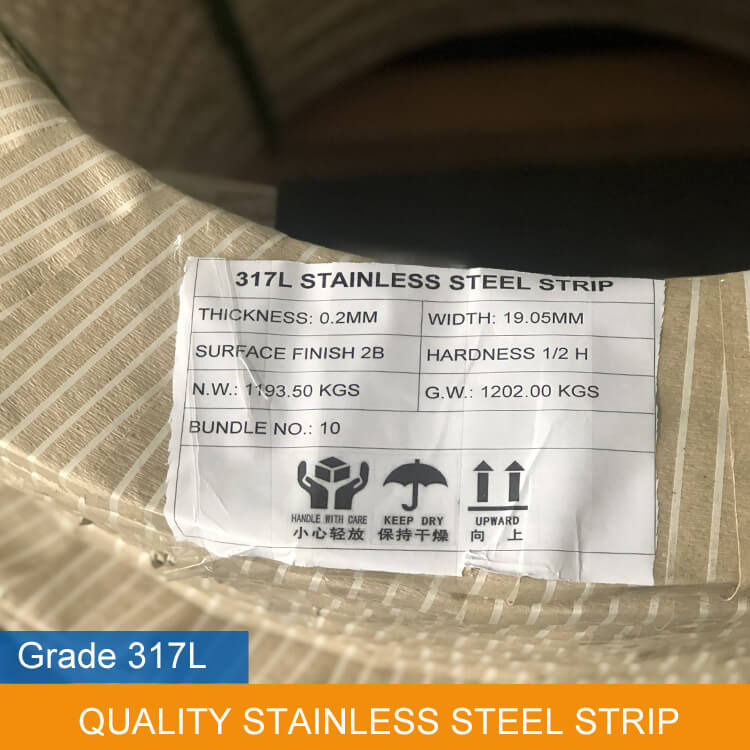 317L Stainless Steel Strip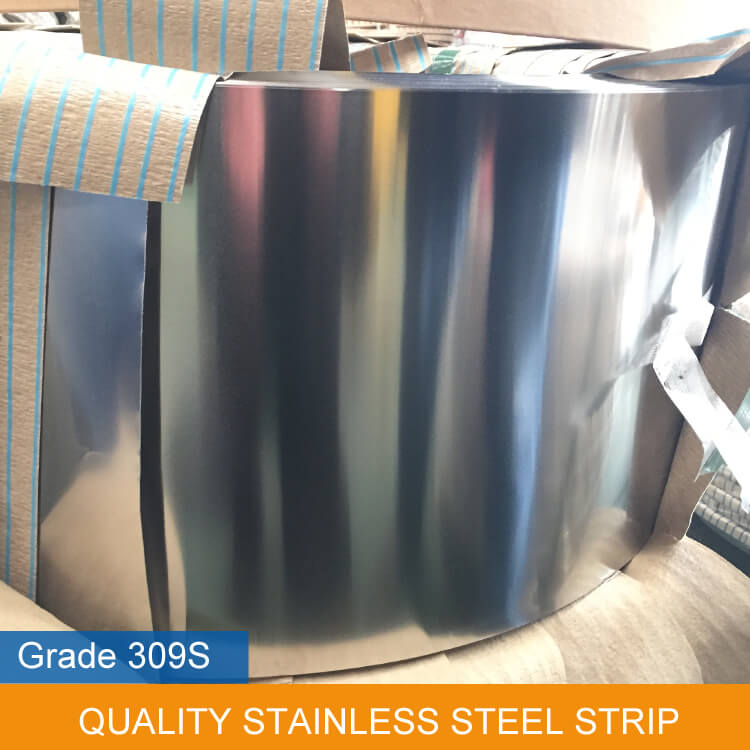 309S Stainless Steel Strip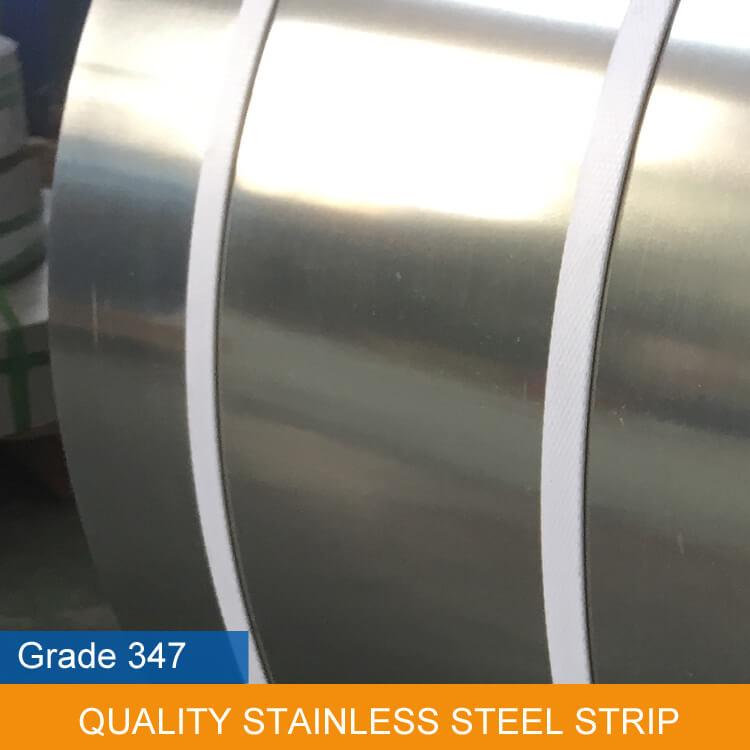 347 Stainless Steel Strip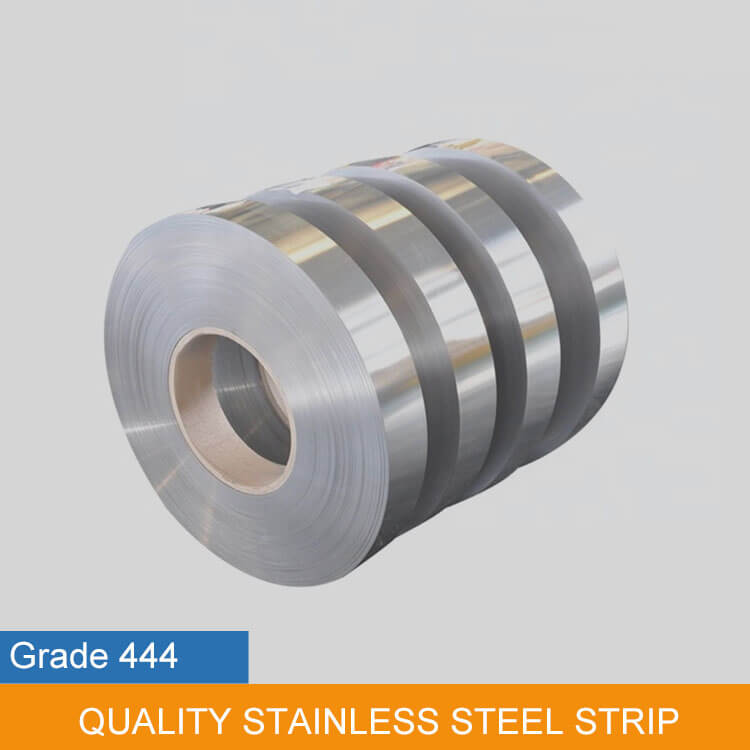 444 Stainless Steel Strip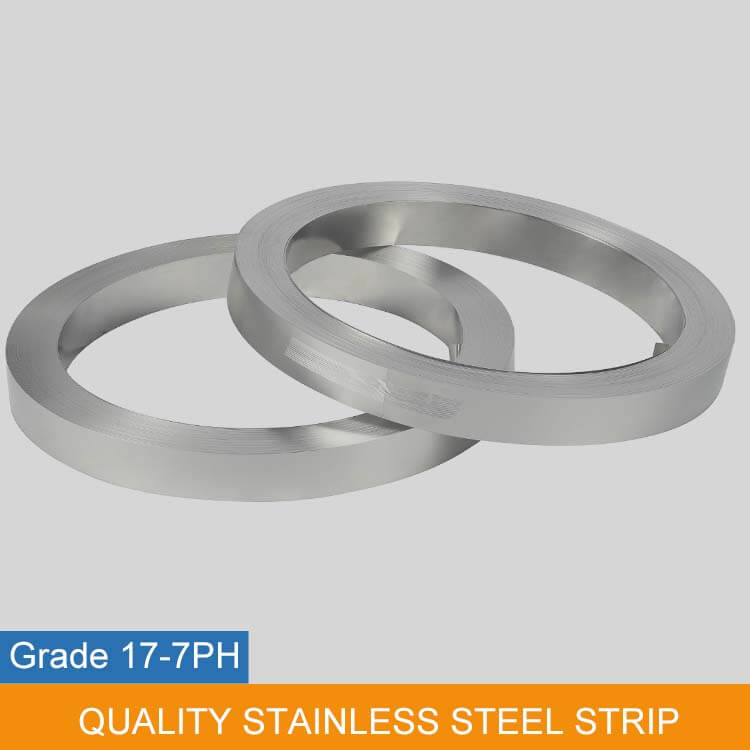 17-7PH Stainless Steel Strip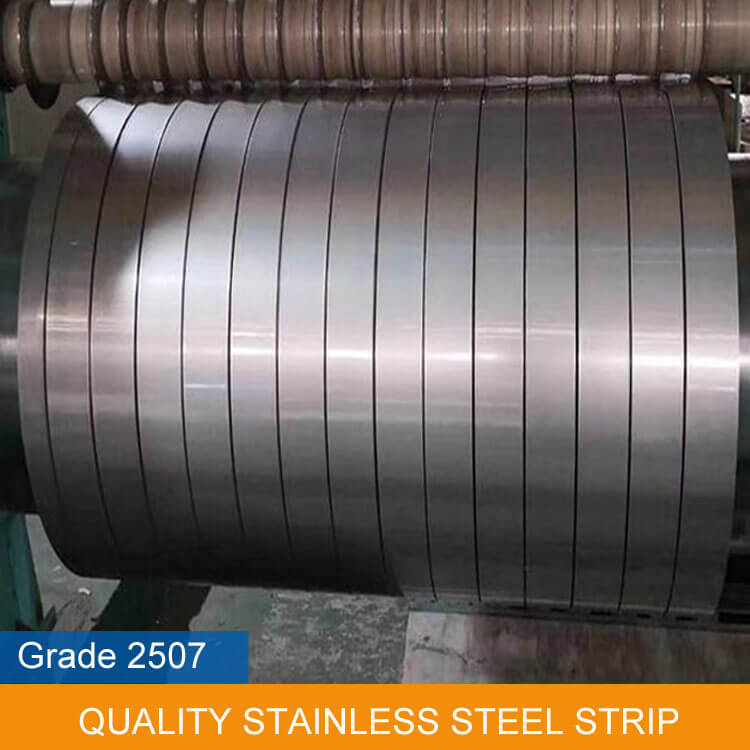 2507 Stainless Steel Strip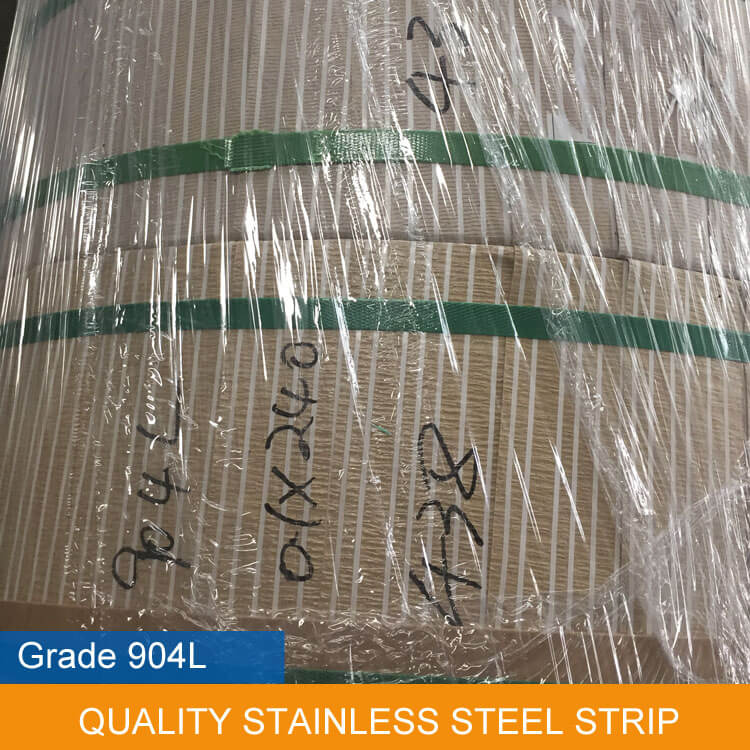 904L Stainless Steel Strip
We are the precision stainless steel strips industry heads and produce the most reliable and trendy solutions you are looking for.
Stainless steel strip is widely used in the sectors of special requirements such as button battery, welding pipe, stainless steel flexible hose, finned tube, stamping part, tact switch, engine gasket, spring gasket, gas filter lid, power cable shield, clamp, hypodermic needle and tower metal random packing pall ring components.
Your demands, our pursuit.
Grade and thickness can be customized as your request.
The only place where you'll get the perfect metal strip solutions for all your industry needs.
16 Years Professional Metal Strip Expert
Every sold cargo from our factories will be total inspected by our quality assurance department before shipment. Check Case Study
Global sourcing management ensure the quality of mother coils.
Meantime we are the long term partners of prime stainless steel mill origin which can support us good price of raw materials. Check Case Study
24/7 Online Support & Free Quote
A complete set of customer management system support.
Within the scope of our ability, get a free quote or ask any questions. Check Case Study
We are not just delivering the cargo, we deliver trust!
Focus On Precision Stainless Steel Strips Technology
Being Meticulous Is Our Responsibility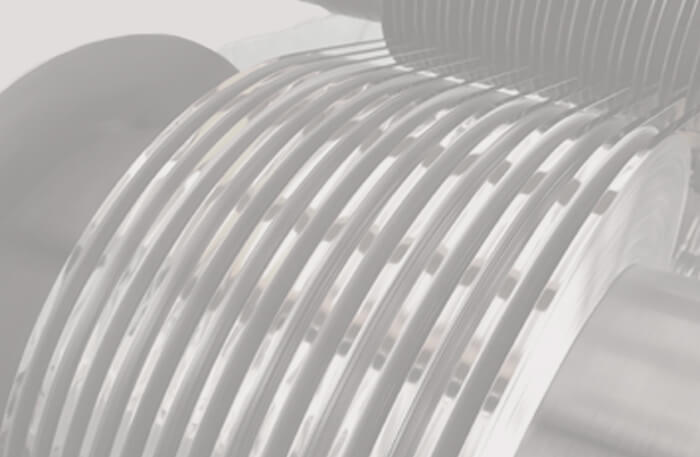 Precision Rolling Tolerances
Smooth Surface Finish Capabilities
Side Straightness Processing Capabilities
Flexible Sea Standard Packaging Capabilities
Deburring Innovation Technology
Metal Foil&Strip Edge Controlling and Free Of Burrs
Burr Length≤0.03mm
Round Edge
Free of Burr
Using Auto Tools
Deburring on Both Surface Finish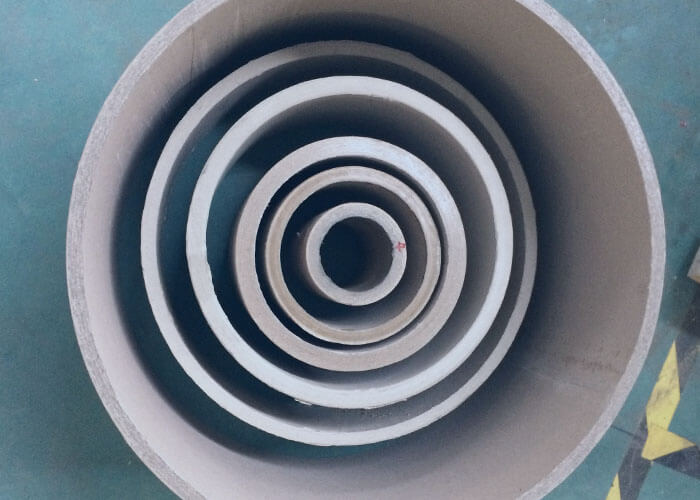 Coil Inside Diameter Innovation Technology
ID 150mm, 200mm, 300mm, 400mm and 500mm
ID&OD As Your Request
Cardboard Core
Plastic Core
Steel Core
Checking and packaging your goods well before shipment.
Do reinforce your goods well in the container.
Discussing with our shipping agent and loading a reasonable amount of goods in the container.
Standard export wooden pallet or wooden case packaging.
Also we can meet special design packaging as your request.
Deliver metal strip in coil, hard paper core inside. Eye to wall and eye to sky are both available.
Grate car is taken to avoid any damage which might be caused during storage or transportation.
It depends on your order total quantity and stock of these special alloy mother coils.
Usually from the start of the order to the completion of production for about 2-3 weeks.
For stainless steel strip production process, here you will be able to get a clear understanding of how to manufacture it with precision excellence technology.
Stainless steel strip, also called stainless steel strip coil and strip stainless steel. If you are the beginner of this area, you will be an expert through this guide.
Blog | September 19, 2020
How to find stainless steel strips suppliers China? If you are the beginner of this area, you can benefit from this guide.
How To Buy Stainless Steel Strips From China
Searching resources from internet is the fastest way to get the China suppliers information from Google, Alibaba platform, 51 BXG website, etc.
Whenever the need for finding information of stainless steel strips, the first source we go to is usually Google. The easiest way to find stainless steel strips manufacturers on Google is by searching " [stainless steel strips]+manufacturers in China."
Google is a fast way to find Chinese metal strips companies, but it also brings some unknown risks and low efficiency level. Usually it will display more than millions results of searching related information.
You have no idea how to choose the right and trustworthy suppliers here. So you have to put each one of them through a strict screening sequence process. And it will waste a lot of time and effort of every new purchaser.
In the hundred year history of stainless steel development, there are many grades of stainless steel for different applications.
And different mill origin offered special alloy products also have some little differences in appointed applications.
Before purchasing stainless steel strips from China market, you should know your customer applications or yours.
For example, 304 stainless steel strip is widely used in tower random packing pall ring production. So using 904L stainless steel strip material for this application can not improve economic performance. It is not necessary for buying super duplex steel for them.
At first, you should know how to choose the right grade material for your application and project.

Secondly you should confirm more details of strips with Chinese suppliers together. Such as standards, thickness, width, tolerance, hardness range, surface finish treatment.

Thirdly, you will receive many official quotation documents from different suppliers from China. You should remove the most peak price and the lowest one from some of them. Then pick up the middle good price from one of these suppliers.
During this process, you will know more about China manufacturers service and quality system.
How To Produce 1 Roll Stainless Steel Strip
What Is One Roll Stainless Steel Strip Used For
Stainless steel strip is also known as stainless steel strip coil, which is widely used in the sectors of special requirements such as button battery, welding pipe, stainless steel flexible hose, finned tube, stamping part, tact switch, engine gasket, spring, gas filter lid, power cable shield, clamp, injection needle and tower metal random packing pall ring components, etc.
And it is mainly added nickel and chromium contents for having the abilities of good formability and corrosion resistance for other industry applications.
The stainless steel strips can be divided into normal austenitic grade, ferritic grade, martensitic grade, duplex grade, precipitation hardening grade and super austenitic grade.
Meanwhile, in a lot of supporting precision demands of electronics manufacturing and medical area, often used precision stainless steel foils.
Before we share the production process of 1 roll stainless steel strip for you, you could get a quick glance for left video showcase.
Why we should mention this detail firstly?
For new customers, they should know how to buy steel strips products from suppliers.
During this business deal, customers should confirm all technical details of products with manufacturers together.
Meanwhile, suppliers should organize a related technical meeting to analyze technical issues before every strip new production.
It can help avoid more contract and after-sales problems between clients and factories, to a large extent, still is a good beginning.
Technical analysis includes products grade, production related standard, precision tolerance control, strip hardness, tension strength,slitting edges and special sea packaging details, etc.
We are working with many famous and advanced steel manufacturers worldwide.
Our procurement supply chain management department and systems strictly control the quality of each mother coil product.
The mill origin such as TISCO, JISCO, BAOWU, POSCO, OUTOKUMPU.
Checking the mother coil raw material after they reach our factory, it is called incoming quality control.
Checking details include products thickness tolerance, width of coil, outside packaging, label marks, inside surface finish, chemical components, etc.
Rolling And Bright Annealing Process
The first time rolling process: Our workers operate the advanced mill calender to make the hot rolled stainless steel mother coil with a thickness of 2.0mm~3.0mm into a stainless steel strip coil with a thickness range of 0.2mm~1.0mm. The first time bright annealing process: The 0.2mm~1.0mm thickness stainless steel strip is processed for bright annealing treatment. The strip can be fast cooled by the the continuous annealing line. The traveling speed of the stainless steel strip on the line is around 60m~80m/min.
The second time rolling process: After first time bright annealing process, continuing rolling the stainless steel strip with 0.2mm~1.0mm thickness into a new stainless steel strip with a thickness of 0.1mm~0.3mm.
The third time rolling process: After second time bright annealing process, continuing rolling the stainless steel strip with 0.1mm~0.3mm thickness into a new stainless steel strip with a thickness of 0.06mm~0.15mm.
The forth time rolling process: After third time bright annealing process, continuing rolling the stainless steel strip with 0.06mm~0.15mm thickness into a new stainless steel strip foil with a thickness of 0.02mm~0.1mm.
Degrease Cleaning Process
Cleaning the residual oil on the surface of the stainless steel strip due to the stains during the rolling process.
The principle is to use the chemical reaction (saponification reaction) between the alkaline agent and the grease on the surface of the steel strip to remove the grease.
The speed of the whole unit line is about 60meters/min, which can handle stainless steel strip with 0.02mm-1.0mm thickness.
Tension Straightening Process
When stainless steel strip is rolled on a 20-high rolling mill with a thickness of 0.02mm-0.8mm, it is a difficult-to-deform metal.
Defects formed when the reduction of half the width of the steel strip is slightly larger.
It behaves like a very wide unilateral wave. This wave has a very low amplitude and a very long wavelength.
The main reason is the poor "plate shape" of the metal coil plate or the asymmetry of the position of the middle roller.
The manifestation is that the edges of the steel strip are slightly bent, which is more obvious after slitting process.
Under the condition of complete softening and large tension leveling, the use of stretch bending straightening is the only method that can eliminate the stress of steel strip.
In this straightening process, the steel strip is stretched under a controllable tension.
In this process, the steel strip passes through a set of slightly offset rollers and bends, causing the steel strip to slightly stretch.
After straightening, the stress distribution in the entire steel strip is more uniform and the plate shape is more straight.
Even after slitting, blanking, stamping, forming and polishing, it always has this good feature.
Originally, the various "plate shape" defects discussed above are caused by uneven extension during rolling.
In the stretching and bending straightening process, additional tension is applied to the insufficiently deformed area to reduce the plate shape defects by more than 90%.
The tension leveler unit line is equipped with plate automatic control system.
The excellence control and management to production process assures the straightness of metal strip with variety hardness temper.
For different thickness of strip coils slitting process, the small and large slitting machines will be used by our team. Our larger slitting machines can cut hot rolled mother coils from mill origin directly. Thickness is from 2mm to 6mm.
And meantime we use the small machines to cut the narrow strip coils as precision strips. Thickness is from 0.02mm to 1.0mm.
Our workers will make adjustments between coils and cutting tools when they are preparing to slit in order to minimize the burr of strips edge as much as possible.
We have full inspection and routing inspection during metal strips mass production.
Checking the stainless steel strips after they are produced carefully.
The advanced inspection and measurement equipment will support every inspection process.
After all end products are finished, the quality control department deal with the following inspections, such as metallographic analysis, mechanical performance testing, straightness testing, plate shape, surface finish, thickness and width tolerances inspection.
To a certain extent, exquisite standard sea packaging reflects one supplier's service. It greatly influences the client's next purchasing plans.
One kind of packaging is called wooden pallet. And the fumigation wooden pallets and non-fumigation pallets are two kinds of pallets type.
Eye to eye or eye to wall types of packaging strips will be adopted before shipment.
The surface finish of metal strips will be packaged with waterproof paper. Then coating the PVC film on this paper.
After that, the banding strap will be used for fastening pallets and strips products.
Before placing the metal strips into the wooden case, the strips are packaged with perfect packaging.
Wooden case and four corners shall not be smaller than the outer diameter of the total strips.
In addition, clear labels are tagged on the outside of these sea standard packages for easy identification of these metal strips specifications and quality information.
What Is Stainless Steel Strip Surface Treatment
NO.1: No. 1 surface refers to the surface obtained by heat treatment and pickling after hot rolling of the stainless steel strip.
It is to remove the black oxide scale produced during hot rolling and heat treatment by pickling or similar treatment methods.
This is No. 1 surface processing. The No.1 surface is silvery white and matt.
No.1 hot rolled 316L stainless steel strip are mainly used in heat-resistant and corrosion-resistant industries that do not require surface gloss, such as alcohol industry, chemical industry and large containers.
Compared with the common 2B surface finish, the smoothness of the 2D surface is lower than the 2B surface.
But the overall surface of 2D is still very uniform and matt.
The 2D surface finish is generally heat treated and pickled after cold rolling, and then smoothed with a matt roller.
Whether it is in the China national standard, or the Japanese standard, the American standard, and the European standard, there are detailed specifications for the 2D surface finish.
2B: The surface of 2B is different from the 2D surface in that it is smoothed with a smooth roller, so it is brighter than the 2D surface.
The surface roughness Ra value measured by the instrument is 0.1~0.5μm, which is the most common processing type.
This kind of stainless steel strip surface is the most versatile, suitable for general purposes, which is widely used in the chemical, paper, petroleum, medical and other industries, and can also be used as a building curtain wall.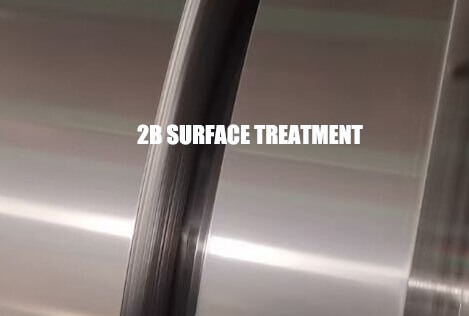 TR Hard Finish Surface Treatment
TR Hard Finish: TR stainless steel is also called hard steel.
Its representative steel grades are 304 stainless steel strip and 301 stainless steel strip, they are used for products that require high strength and hardness, such as railway vehicles, conveyor belts, springs and gaskets.
The principle is to use the work hardening characteristics of austenitic stainless steel to increase the strength and hardness of the steel plate by cold working methods such as rolling.
The hard material uses a few percent to several tens of percent of the mild rolling to replace the mild flatness of the 2B base surface, and no annealing is carried out after rolling.
Therefore, the TR hard surface of the hard material is the rolled after cold rolling surface.
Rerolled Bright 2H: After the rolling process. the 904L stainless steel strips will be processed bright annealing.
The strip can be fast cooled by the the continuous annealing line.
The traveling speed of the stainless steel strip on the line is around 60m~80m/min.
After this step, the surface finish will be 2H rerolled bright.
Polishing Bright Surface Treatment
Mechanical polishing type is a polishing method that relies on cutting and plastic deformation of the material surface to remove the polished convexities to obtain a smooth surface of polished stainless steel strip.
Generally, oil stone sticks, wool wheels and sandpaper are chose with manual operations.
During 201 stainless steel strip for banding strap production, the polishing finish will be needed.
No.4: The surface of No. 4 is a fine polished surface finish that is brighter than the surface of No. 3.
It is also obtained by polishing the stainless steel cold-rolled stainless steel plate with 2 D or 2 B surface as the base and polishing with abrasive belt with a grain size of 150-180# Machined surface.
The surface roughness Ra value measured by the instrument is 0.2~1.5μm.
NO.4 finish grade 430 stainless steel strip surface is widely used in restaurant and kitchen equipment, medical equipment, architectural decoration, containers, etc.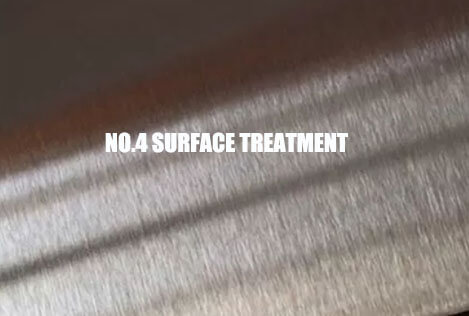 HL: HL surface is commonly called hairline finish. Japanese JIS standard stipulates that 150-240# abrasive belt is used to polish the continuous hairline-like abrasive surface obtained.
In China's GB3280 standard, the regulations are rather vague.
HL surface finish is mostly used for building decoration such as elevators, escalators, and facades.
BA: BA is the surface obtained by bright heat treatment after cold rolling.
Bright heat treatment is annealing under a protective atmosphere that guarantees that the surface is not oxidized to preserve the gloss of the cold-rolled surface, and then use a high-precision smoothing roll for light leveling to improve the surface brightness.
This surface is close to a mirror finish, and the surface roughness Ra value measured by the instrument is 0.05-0.1μm.
BA surface has a wide range of uses and can be used as kitchen utensils, household appliances, medical equipment, auto parts and decorations.
No.8: No.8 is a mirror-finished surface with the highest reflectivity without abrasive grains.
The stainless steel deep processing industry also calls as 8K plates.
Generally, BA materials are used as raw materials for mirror finishing only through grinding and polishing.
After mirror finishing, the surface is artistic, so it is mostly used in building entrance decoration and interior decoration.
Blue PE Film Coating For Bare Stainless Steel Strip
The blue PE protective film is produced by adding blue pigment to the transparent plastic coating to make the original film, and then applying oil-based adhesive or water-based adhesive through coating technology.
Generally blue PE films are divided into two types, one is water glue PE blue protective film, and the other is oil glue PE blue protective film.
The blue PE protective film inherits the performance of the PE protective film, and the blue PE protective film uses a special polyethylene (PE) plastic film as the base material.
According to the density, it is divided into high-density polyethylene protective film, medium-density polyethylene and low-density polyethylene.
After the surface treatment, we use blue PE film to protect the surface of bare stainless steel strip.
The Meaning Of Letter H In 301 Stainless Steel Strip
"H" is the Japanese JIS G4313 cold-rolled stainless steel strip standard for springs production.
The H and mechanical properties detailed information of grade 301 stainless steel strip is summarized in the following table:
Grade
Status
Hardness
Yield Strength
Tensile Strength
Elogation
HV
Mpa
Mpa
%
SUS301
ANN
≤218
≥205
≥520
≥40
1/4H
250-310
≥470
≥780
≥25
1/2H
310-370
≥510
≥930
≥18
3/4H
370-430
≥745
≥1130
≥5
FH
430-490
≥1030
≥1320
≥4
EH
490-550
≥1275
≥1570
≥3
SH
≥550
≥1550
≥1750
≥1
What Is The Hs Code Of Stainless Steel Strips
To find out the detailed HS code of related stainless steel strips, you need to determine the specifications and applications of the stainless steel strips.
The following are the part of stainless steel strips HS code:
7220202000——Cold rolled stainless steel strip with thickness below 0.35mm
7220203000——Cold rolled stainless steel strip with thickness from 0.35mm to 3mm
7220204000——Cold rolled stainless steel strip of a thickness 3mm or more, and width less than 600mm
Looking For Solutions In Stainless Steel Strips Industry