World's Leading Stainless Steel StripS Industry Corporation
Stainless Steel Strips Solutions
Advanced Manufacturing Excellence With Quality At It's Best!
HZW technology is one of leading stainless steel strips suppliers in China, our expert team supply stainless steel strip solution with 16 years rich experience.
In terms of current and future supply chain demands, our team is committed to providing global users with the best solutions of high quality stainless steel strips.
We have a professional and efficient team that will support quick response for you. Just ask for a quick quote, whether you are already our customer or not, we will be available online 24/7 to support your project.
We are the precision stainless steel strips industry heads and produce the most reliable and trendy solutions you are looking for.
Stainless steel strip is widely used in the sectors of special requirements such as button battery, welding pipe, stainless steel flexible hose, finned tube, stamping part, tact switch, engine gasket, spring gasket, gas filter lid, power cable shield, clamp, hypodermic needle and tower metal random packing pall ring components.
Your demands, our pursuit.
Grade and thickness can be customized as your request.
The only place where you'll get the perfect metal strip solutions for all your industry needs.
16 Years Professional Metal Strip Expert
Every sold cargo from our factories will be total inspected by our quality assurance department before shipment. Check Case Study
Global sourcing management ensure the quality of mother coils.
Meantime we are the long term partners of prime stainless steel mill origin which can support us good price of raw materials. Check Case Study
24/7 Online Support & Free Quote
A complete set of customer management system support.
Within the scope of our ability, get a free quote or ask any questions. Check Case Study
We are not just delivering the cargo, we deliver trust!
Focus On Precision Stainless Steel Strips Technology
Being Meticulous Is Our Responsibility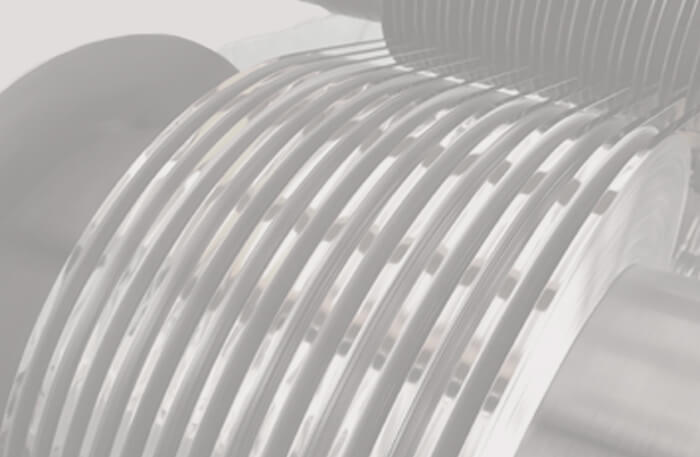 Precision Rolling Tolerances
Slitting Capabilities&Customized Edges
Smooth Surface Finish Capabilities
Side Straightness Processing Capabilities
Flexible Sea Standard Packaging Capabilities
Checking and packaging your goods well before shipment.
Do reinforce your goods well in the container.
Discussing with our shipping agent and loading a reasonable amount of goods in the container.
Standard export wooden pallet or wooden case packaging.
Also we can meet special design packaging as your request.
Deliver metal strip in coil, hard paper core inside. Eye to wall and eye to sky are both available.
Grate car is taken to avoid any damage which might be caused during storage or transportation.
It depends on your order total quantity and stock of these special alloy mother coils. 
Usually from the start of the order to the completion of production for about 2-3 weeks.
Need Help with Easier Stainless Steel Strip Solutions? We Are Experts!